Rounding up the years Interviews with the Uk's finest, Mr Vibes. He has been kind enough to supply Spray Beast with this exclusive set of photos and a wicked interview.
For the full vibes experience, grab your self a cup open the biscuits and get stuck in…
What do you write and where are you from?

I write Vibes from London, when in Europe I vight Wibes.
What year did you paint your first piece?
I painted my first piece in 97 in a public ally way facing my local tracks. I didn't realise graffiti was illegal so I did it casually in the daytime with pots of emulsion and hycotes. It took about 3 hours and no one said anything…?

How did you get in to graffiti?
When I was old enough to ride public transport.
Can you tell me what it was like painting in London when you first started compared to now?
What I saw growing up in London was of much higher standard to what you see now, things weren't buffed as quickly or not at all so people made more effort with colours styles etc
The buff has taken a lot of over ground lines and nearly all underground lines…heads can't be bothered any more so you see a lot of throw ups and toy tags…
And of course the internet has done its bit to alter local traditional styles…
Another change i've noticed in last few years is how a lot of people are just painting for sponsorships or only painting with other writers who could help get them creditability within the scene. I think what graffiti can offer on a commercial tip these days has blinded a lot of people from why they originally started painting in the first place.
When I first started seeing your stuff, you use to paint that crazy oriental/samurai style. It was completely different to everyone else's styles at the time. Where did that come from and who were your first influences?
I remember Astek telling me as a kid when piecing you should always try and make every letter as sharp and dynamic as possible, he was the king of wild style lettering so I guess initially, I took a lot of influence from that. I think after taking that approach it helped me to really understand where I wanted to go. At this point in my life I was getting more into wall painting and focusing a lot more on individual letter style.
up until the last few years your approach to letters had always been really different from anyone else. Obviously it's still 100% your style, but what made you want to switch from the old Vibes style with the whips and whippets in to what you are painting now?
I got really bored and started to feel that that style was dated. Also I felt that all the whips and fancy bits were just space fillers. Around this time I was doing a lot of schemed crew walls and painting in that style never allowed the colours to pop as much as my mates pieces who were painting simpler letter forms… I guess I got jealous and had to switch it up!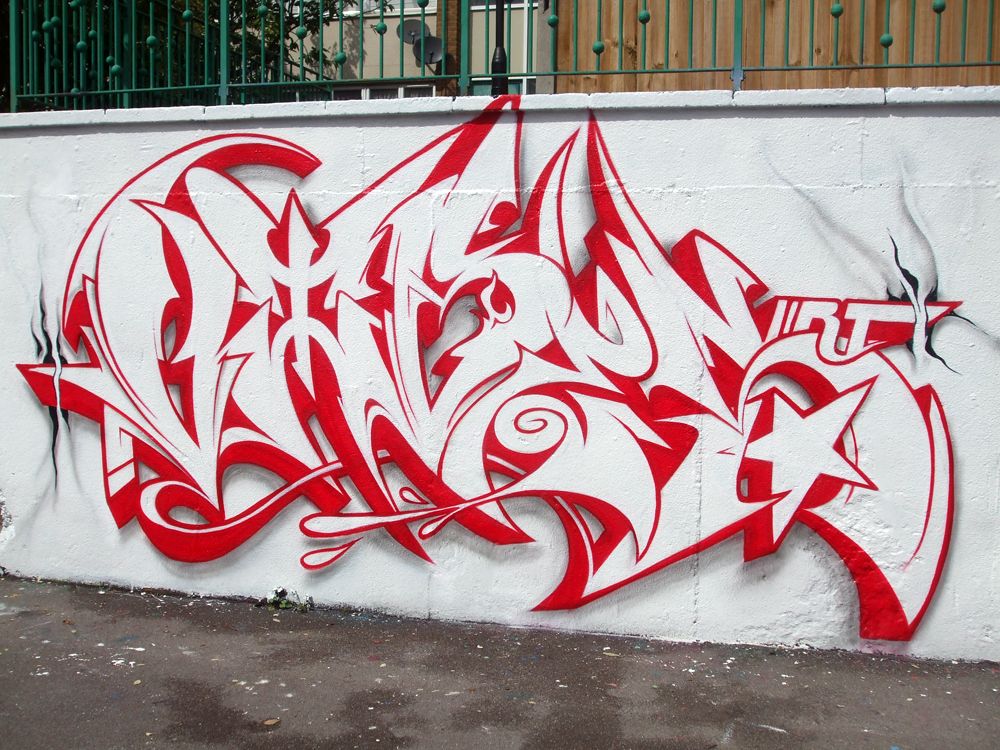 You've done a fair bit of travelling over the last few years. What's been some of the most memorable trips or favourite places to spray?
The city Ive travelled to the most to paint is Amsterdam. The first few times I went there as a kid to smoke weed and watch the odd sex show… as you do, how ever now I just go there to hang out and paint. I really dig the scene out there and we have had a lot of memorable trips.
I travelled to South Africa a few years back, painting there was crazy…the police isn't really the problem, it's local gangsters and shanty town hoods you have to look out for…
You've been painting a lot of 'Games' and 'Gameboy' things. Does this mean no more Vibes or are you just taking a break?
The games thing stemmed from a show im working towards, The show is based on everything to do with games from arcade machines to a packs of cards. I was hitting a lot of dead ends with where I wanted to take my Vibes pieces, so it just made sense for me to start again with some new letters.
Painting new letters has given me the drive to sketch more and having a G as a first letter beats a V any day… looking forward to going back to painting Vibes again as im sure I will be taking a different approach.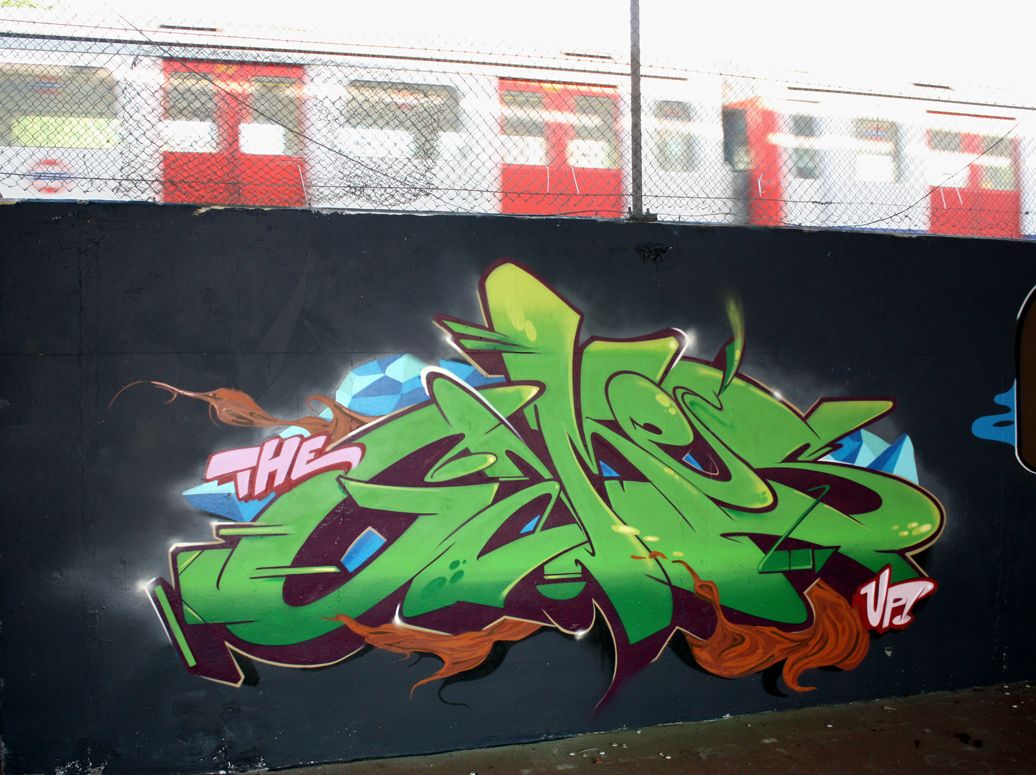 Do you work with any paint brands?
Not right now.

There is a lot of sick stuff happening at the moment, I always like to see the walls you do with people like Nychos. Who else's stuff are you feeling right now.
Damn it's really hard to say, the speed in which graffiti is evolving style wise is insane. There are so many good writers out there. You really need to be up on your internet game to know who's doing what, which i'm not.
I have liked watching the approach Berst and Askew have taken over the last few years with there painting. Roid has taken things to another level. Smash 137 for originality and technique. Generally the standard of piecing has boomed with the help of all the new paint brands and colours available, exciting times…
Any good chase stories?
Nothing spectacular really, a lot of rhino security guards, a few helicopters and the odd vigilanty getting brave…
Painting the metro for the first time in Amsterdam was really loose. Not doing any homework and painting a window down whole car on camera ended in an intense chase from a "true athlete" of an SG… the 3 of us ending up sleeping in a swamp for 4 hours…waking up every now and then to the sound of rats and security cars patrolling the area.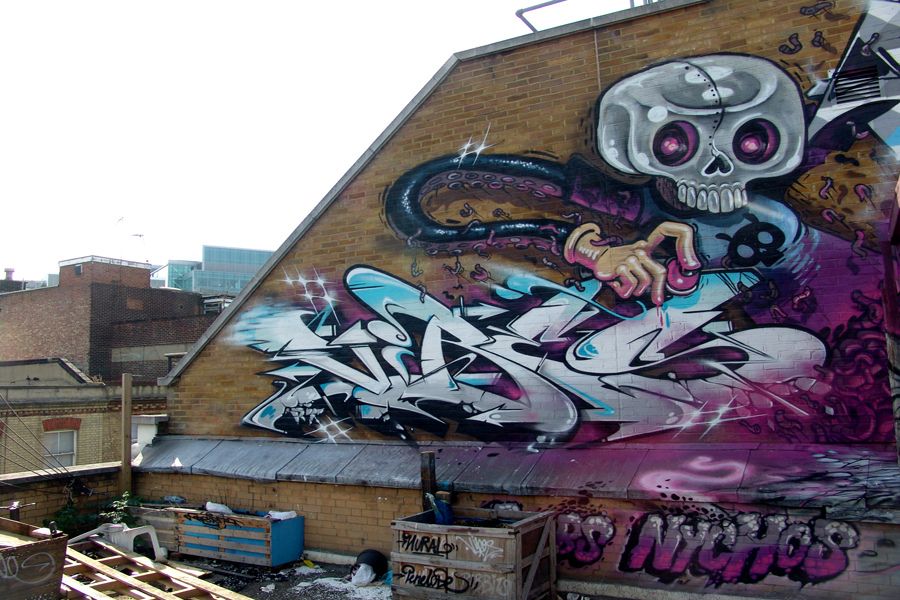 Can you show me your favourite piece you have painted?
Impossible… u know that bro!
Have you got any plans or travels for the new year?
Not right now…
Now some Q&A…
Best and worst thing that ever happened to you?
Graffiti and Women
Best thing you've ever found?
Being Creative. Music
If you could have any super power?
Invinsibilty… probably.. if not then spider sense.
Last piece you saw that made you go 'wwwwwwwha'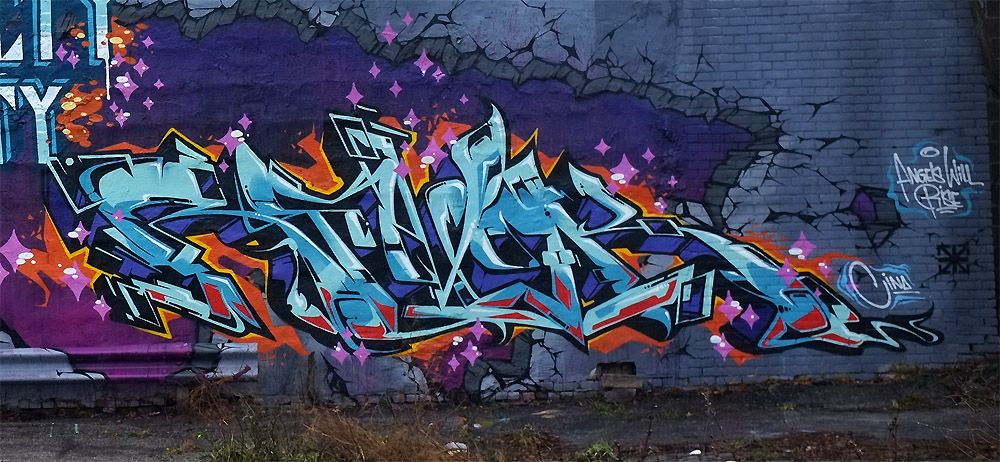 Revok Msk
If you didn't paint what would you do?
Play the banjo and make beats.
Any hidden talents?
Dog whispering
wow, I didn't know about that one. Who has the best hand style?
Gorey and Horfe…or Totem on the flares…
Rock or Rap?
Again impossible to answer… electronic
Best Munch?
Sunday Roast with a fuck load of Yorkshire puddings and gravy….yeah baby!
Ever got any bad injury's from graph?
Had a few moments…
The worst taking a concrete track slab to the side of the head and being put in a coma for 3 days with a fractured skull and blood clots in the brain. I think i've recovered but if you see me acting a bit loose, then just blame it on that.
Three tunes from the vI-pod
Joker – My Trance Girl
http://www.youtube.com/watch?v=78jZj7aY1mY
Julio Bashmore – Chazm
http://www.youtube.com/watch?v=DoI0gN_tiwA
Eleven Eleven — Tourist Trap (Jamie Jones 'Miss X' Remix)
Any shouties?
To all loved ones.
x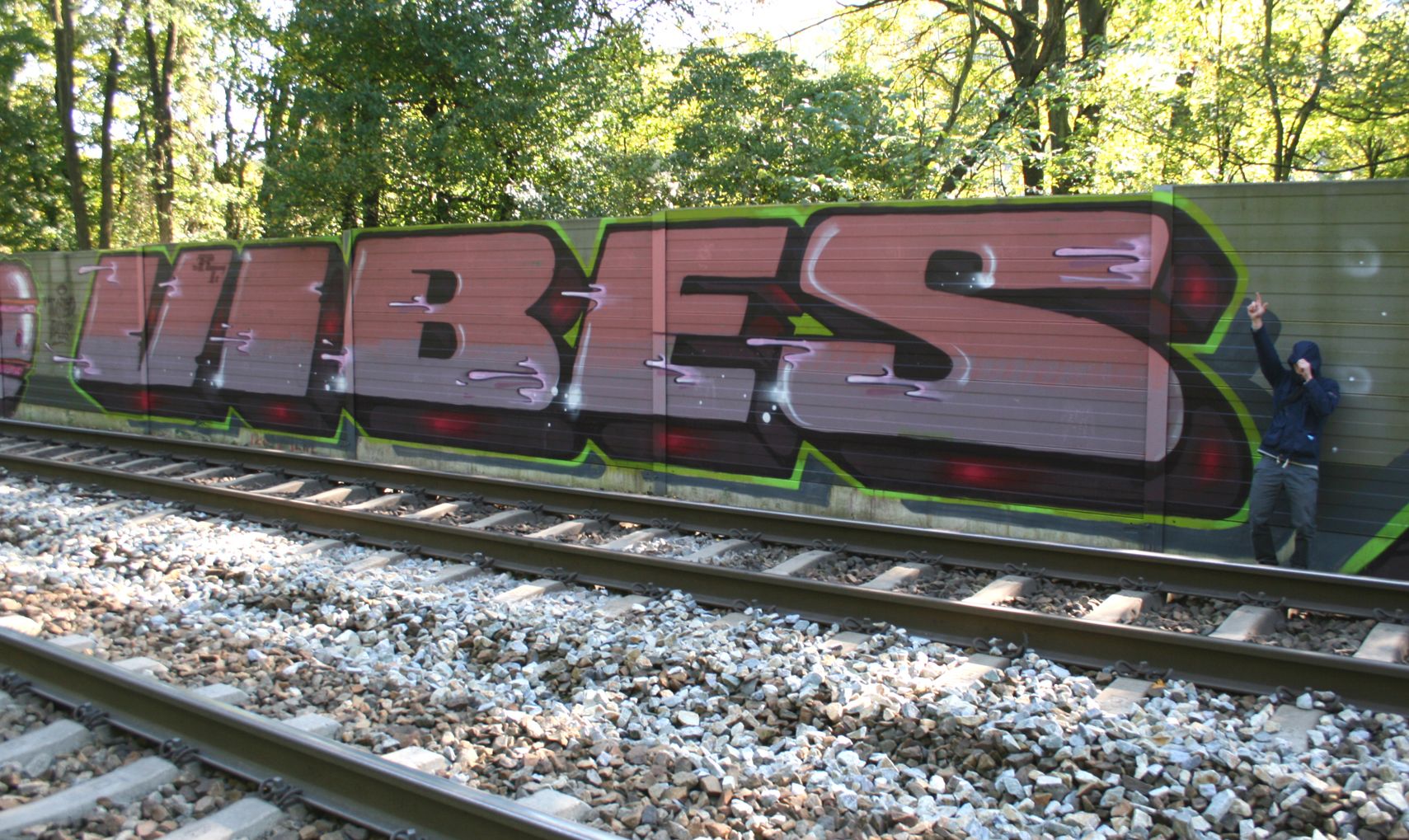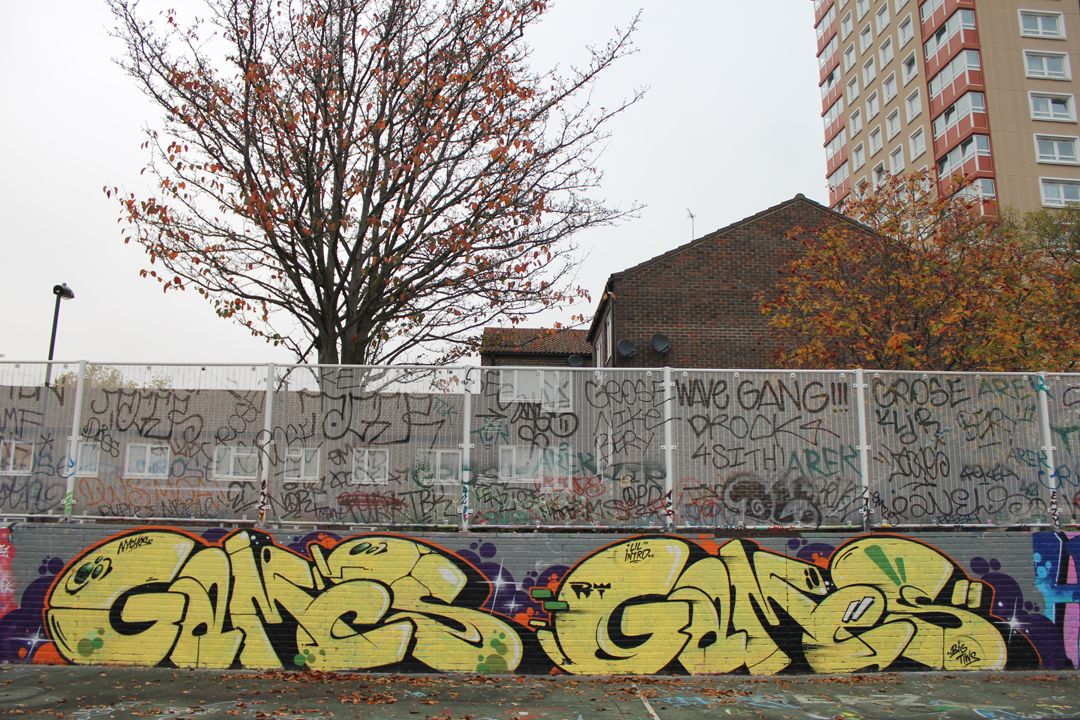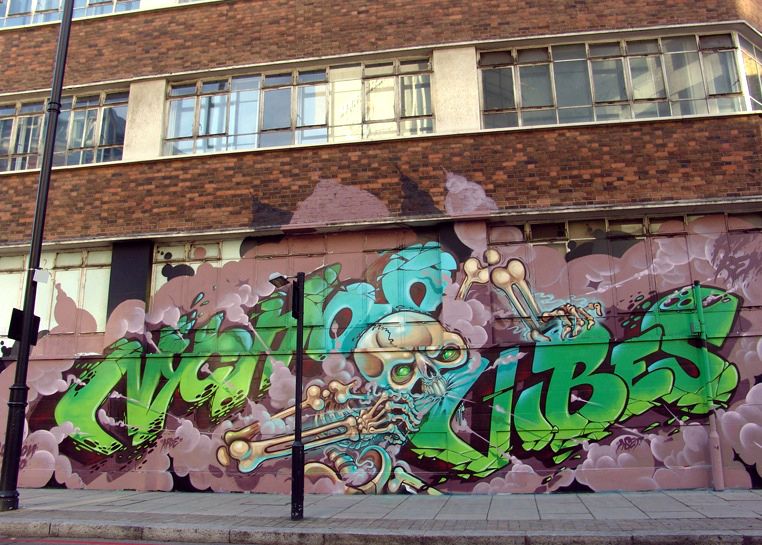 And some of my personal favourites…
Stolen from all over (mainly flickr)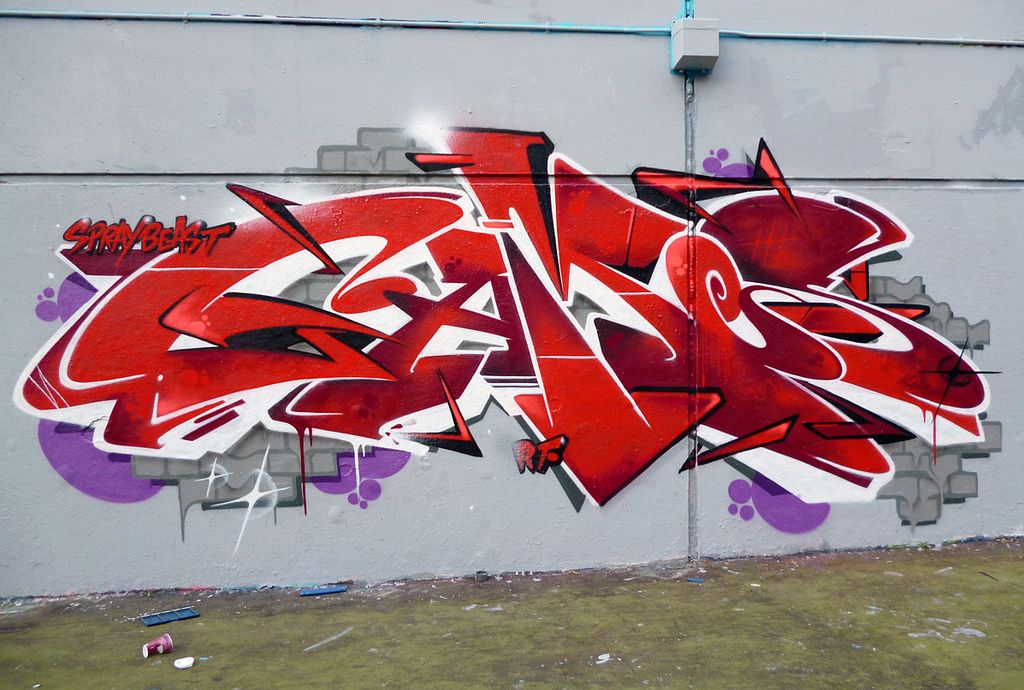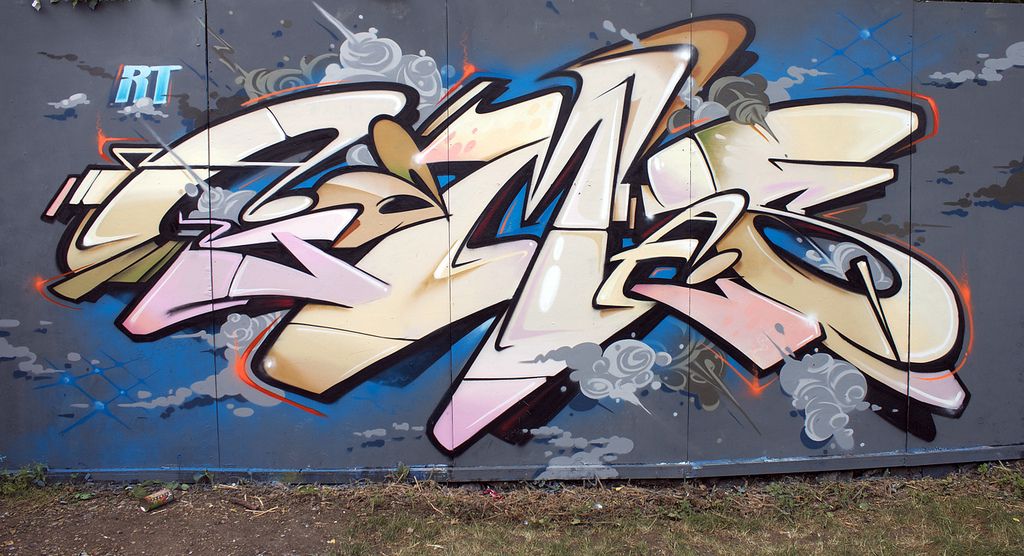 Special mention to Datachump for his nice Vibes photos.
Follow Vibes sprays on his FLICKR